A generic greenhouse scavenger hunt suitable for students in grades 9-12.
A
PDF Guide
with questions is available for download. Please note that many of the questions may have more than one correct answer, and correct answers may include plants that are not depicted on the map nor have signage expressly set out.
Click on the
map link
below to get a high resolution PNG suitable for printing. The icons are not specifically keyed to particular questions, but represent benches where answers to questions may be found, although answers to some questions may be found on multiple, untagged benches.
We advise printing the map as close to your visit as possible as it gets updated nightly. If you print the map too far in advance there is a chance that plants may get moved around within the collections facility.
---
Greenhouse Locator Map: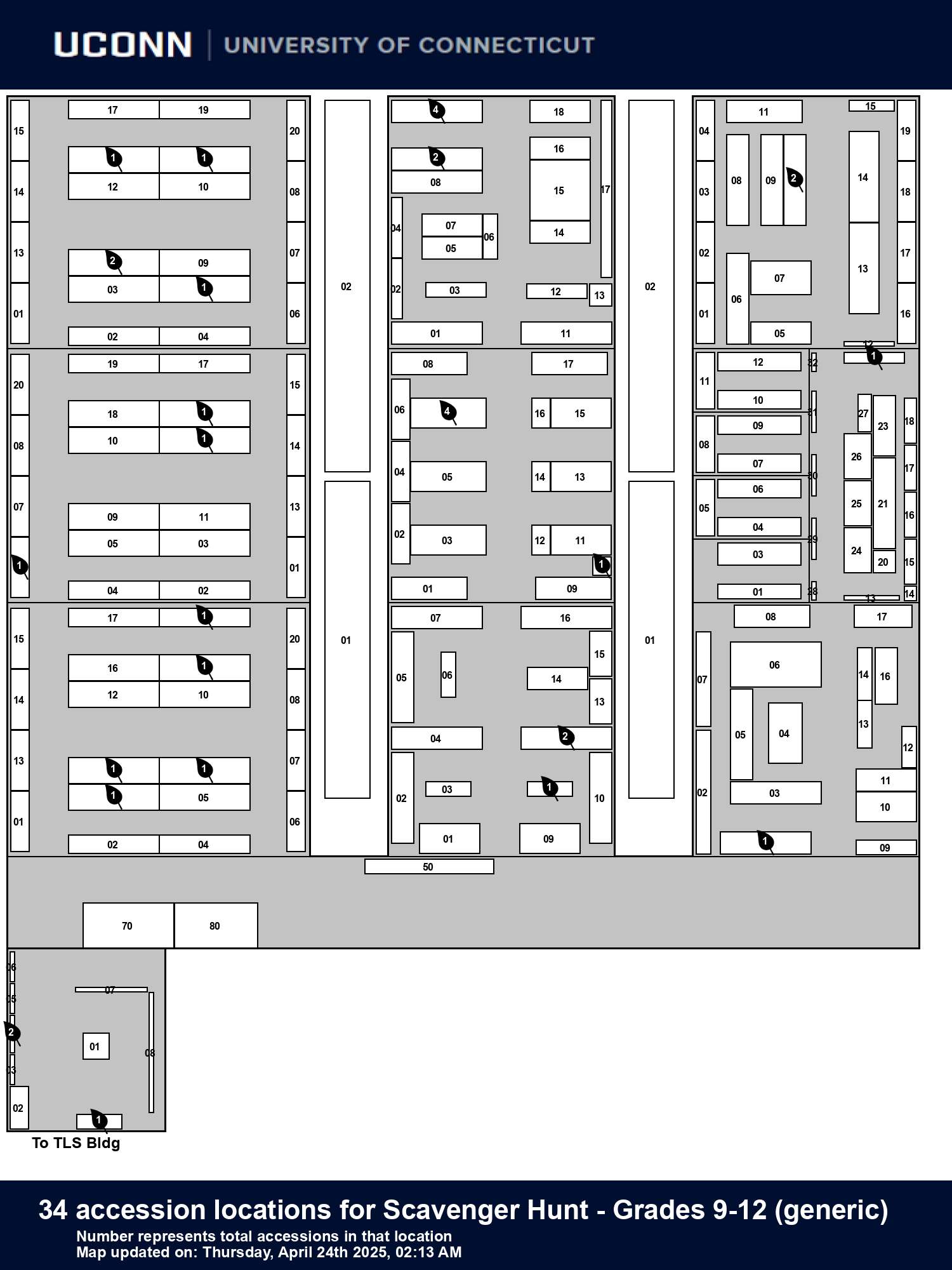 data regenerated on Sat, 09 Dec 2023 02:13:12 -0500