Thigmonasty is the response of a plant to touch or vibration. These movements are generally associated with changes in turgor pressure within the cells, rather than the slower movements of plants caused by plant growth. Notable examples include the Sensitive Plant and Venus Fly-trap.
References (external):
Thigmonasty at Wikipedia. Last accessed on Monday, October 02, 2017.
---
Greenhouse Locator Map: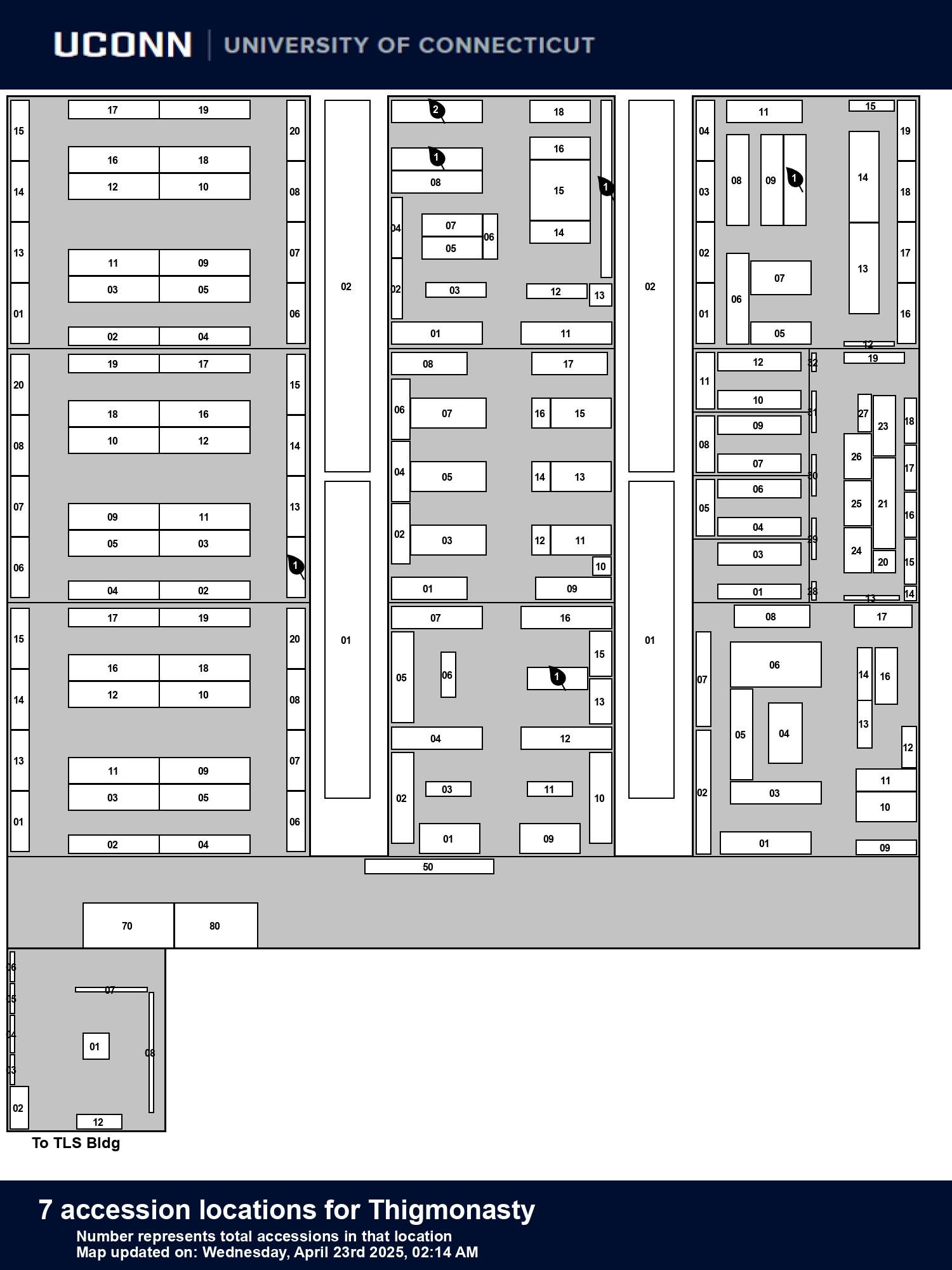 data regenerated on Sat, 23 Sep 2023 02:14:10 -0400